A must for an energy efficient property!
Proud Ambiente installers: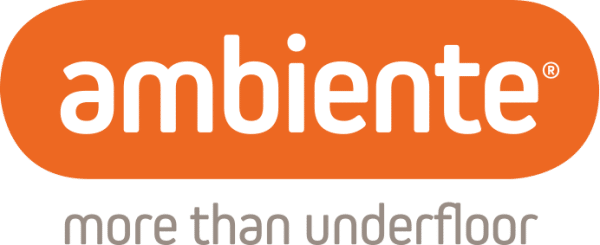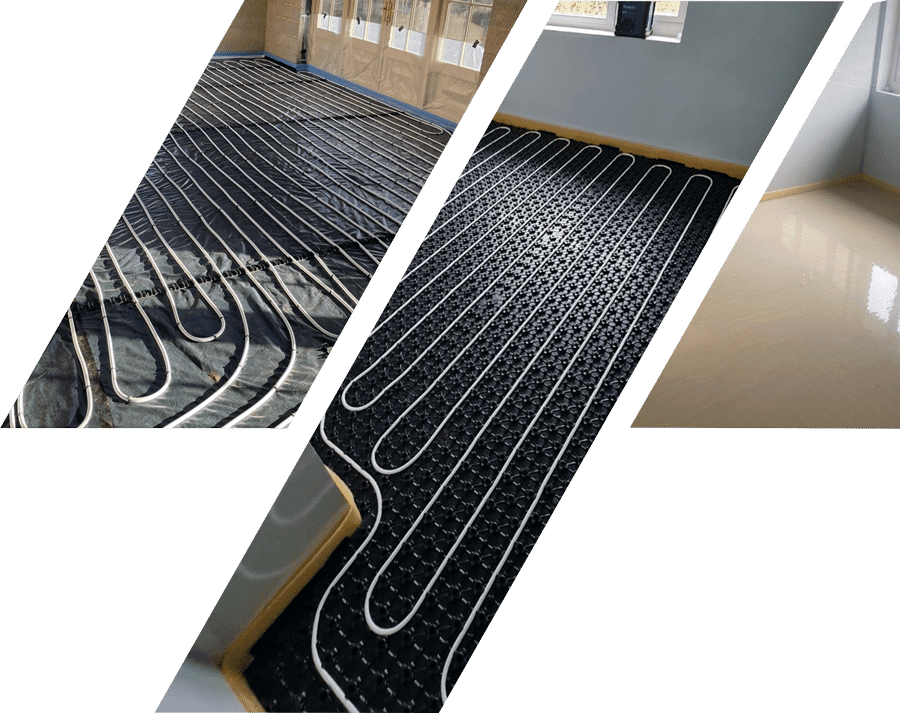 What is Underfloor Heating?
What is underfloor heating?
Underfloor heating is a way of heating a home through strong and flexible tubing that is embedded in the floor. It is efficient and affordable, offering numerous advantages over radiators.
There are various types of underfloor heating systems available. The best underfloor heating solution for you will depend on a range of factors including your project type, your current heating system and energy source.

Suitable for most properties
Energy-efficient
Maximises space in the home
Luxurious feeling of warm floors
Flexible control through zoning areas of the home
How does underfloor heating work?
Underfloor heating essentially works by turning the floor area into a giant, efficient and invisible heat emitter. Heating tubes or cables are installed beneath the floor, which heat up, to warm the room from the ground up. Strong, flexible tubing is used for warm water underfloor heating systems, whilst cables are used in electric underfloor heating systems.
Because underfloor heating covers such a large surface area, it is able to use much lower water temperatures than radiators. This helps to improve efficiency – especially with a heat pump – and also better heats a room as there are no cold spots.
Why underfloor heating design matters
We design your system to suit your home so that your underfloor heating performs as expected.
Our design process takes into account room-by-room heat loss, optimized running efficiency, and other critical factors to ensure your system heats your home in a better way.
A designed underfloor system will be responsive and achieve the perfect temperature – not too hot or too cold.
Maximum efficiency can be achieved by optimizing the system to produce the right amount of heat with minimal energy use.
Your installer will receive a detailed tube layout and electrical drawings, simplifying installation.
Each room can be set to a different temperature, giving you complete comfort.
Because we calculate the amount of tubing and materials required, any excess is kept to a minimum – reducing waste.
Underfloor heating with heat pumps
Air source heat pumps are at their most efficient when producing low temperatures over a sustained period of time.
An underfloor heating system uses water that is around 40-45°C, circulating this across the entire floor area to heat your home. In comparison, a traditional radiator system needs to use water that is far hotter, around 70-80°C, in order to heat the room/s using a much smaller surface area.
This is why integrating an air source heat pump with underfloor heating is the preferred combination, ensuring you get the maximum benefit from your heat pump system.
Why you should pair underfloor heating with an air source heat pump
Low flow temperature solution – maximizing the air source heat pump efficiency
Up to 40% more efficient than a boiler and radiators system
Reduces carbon footprint.
When choosing J L Phillips Renewable Energy Solutions, you have a fully designed and integrated heat pump and underfloor heating solution from a single supplier
At J L Phillips we've been pairing heat pumps with underfloor heating solutions for many years. You can benefit from our own experience and that of our partner, Ambiente Underfloor. Let us specify a solution that perfectly matches your requirements, be it a new build or retro fit, there is a solution for you.
Following design, our installation team will install and commission your underfloor heating system and pair it with the heat pump to ensure best efficiency. Get in touch with the team today to start the consultation process.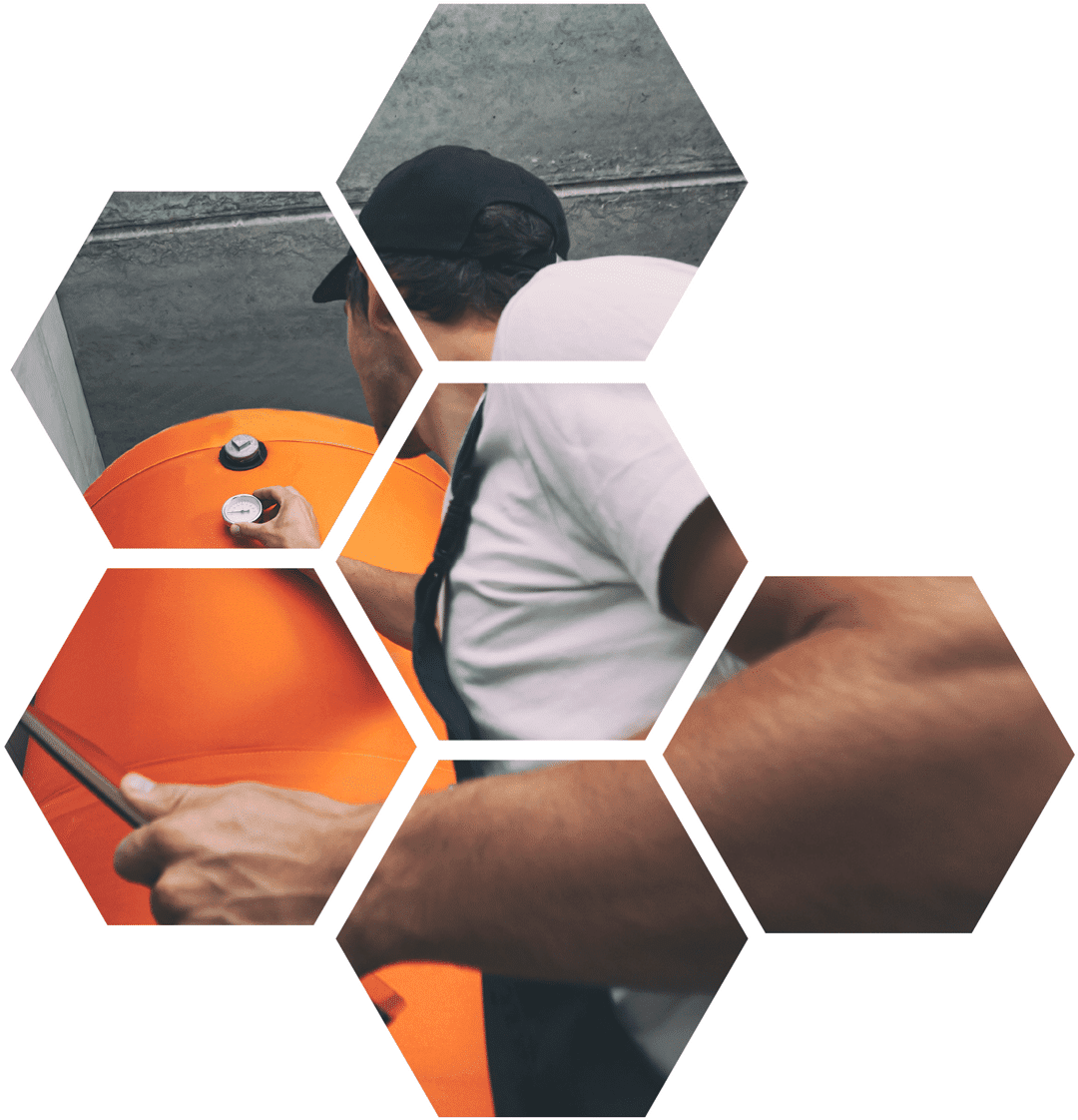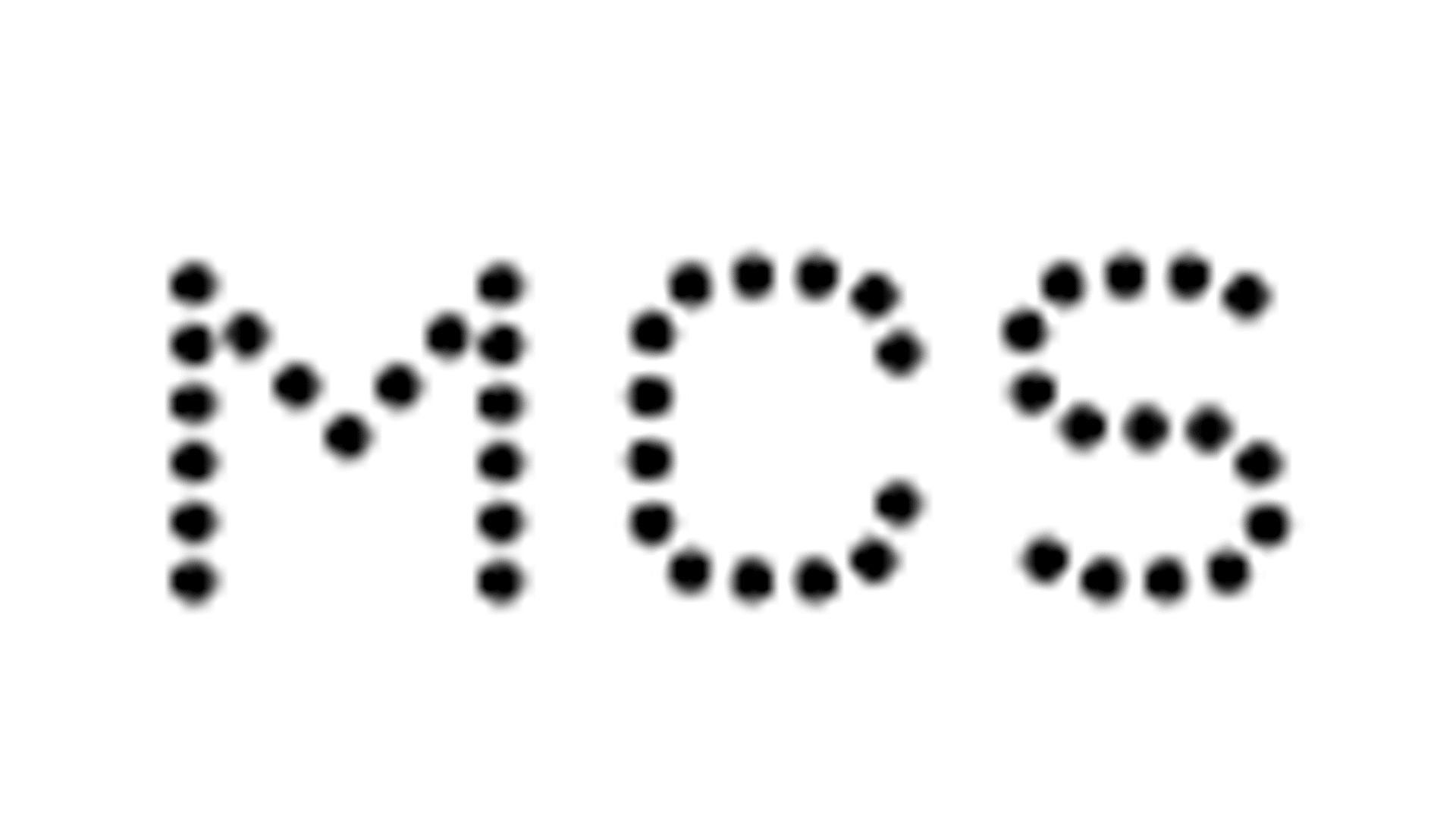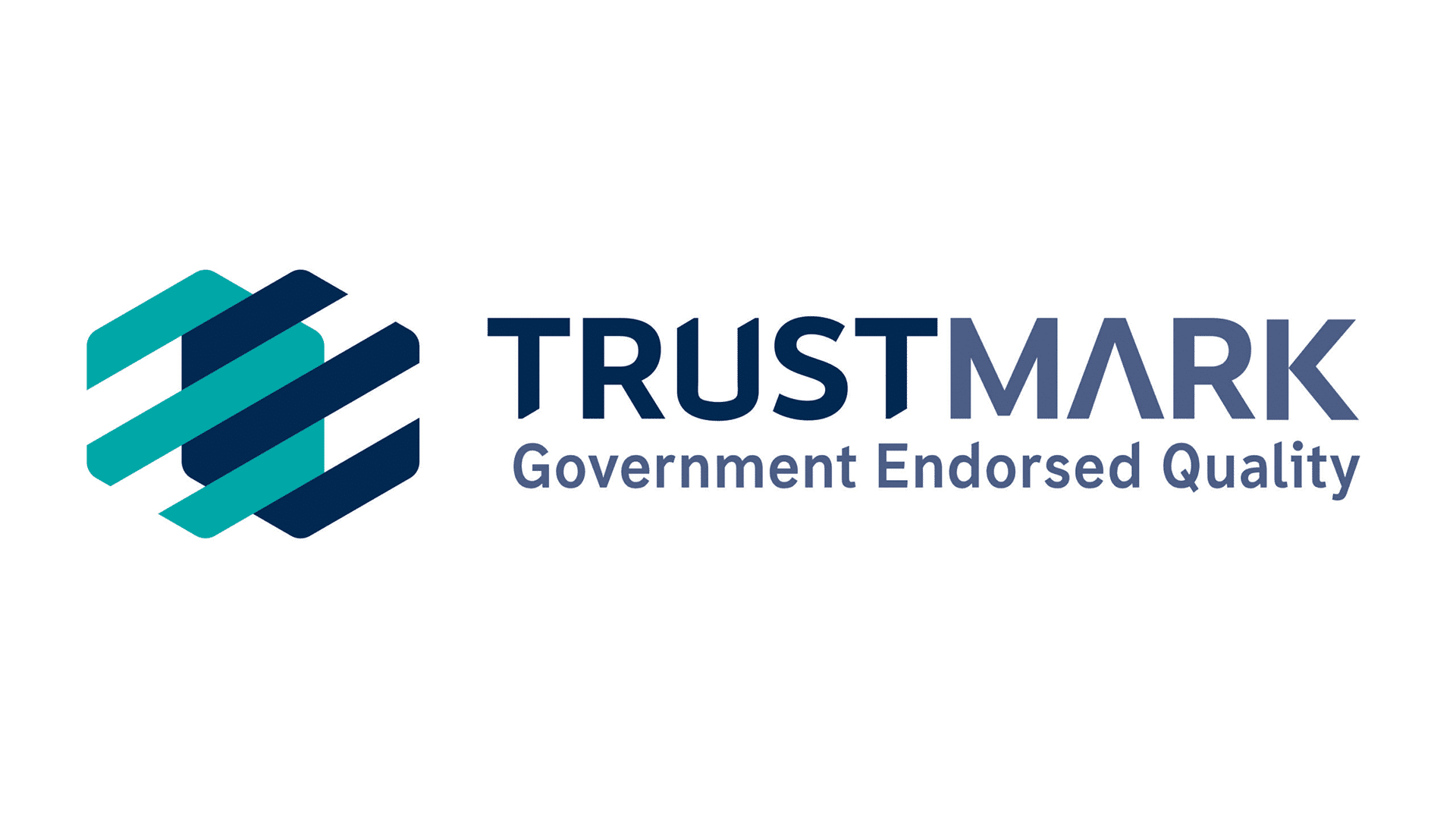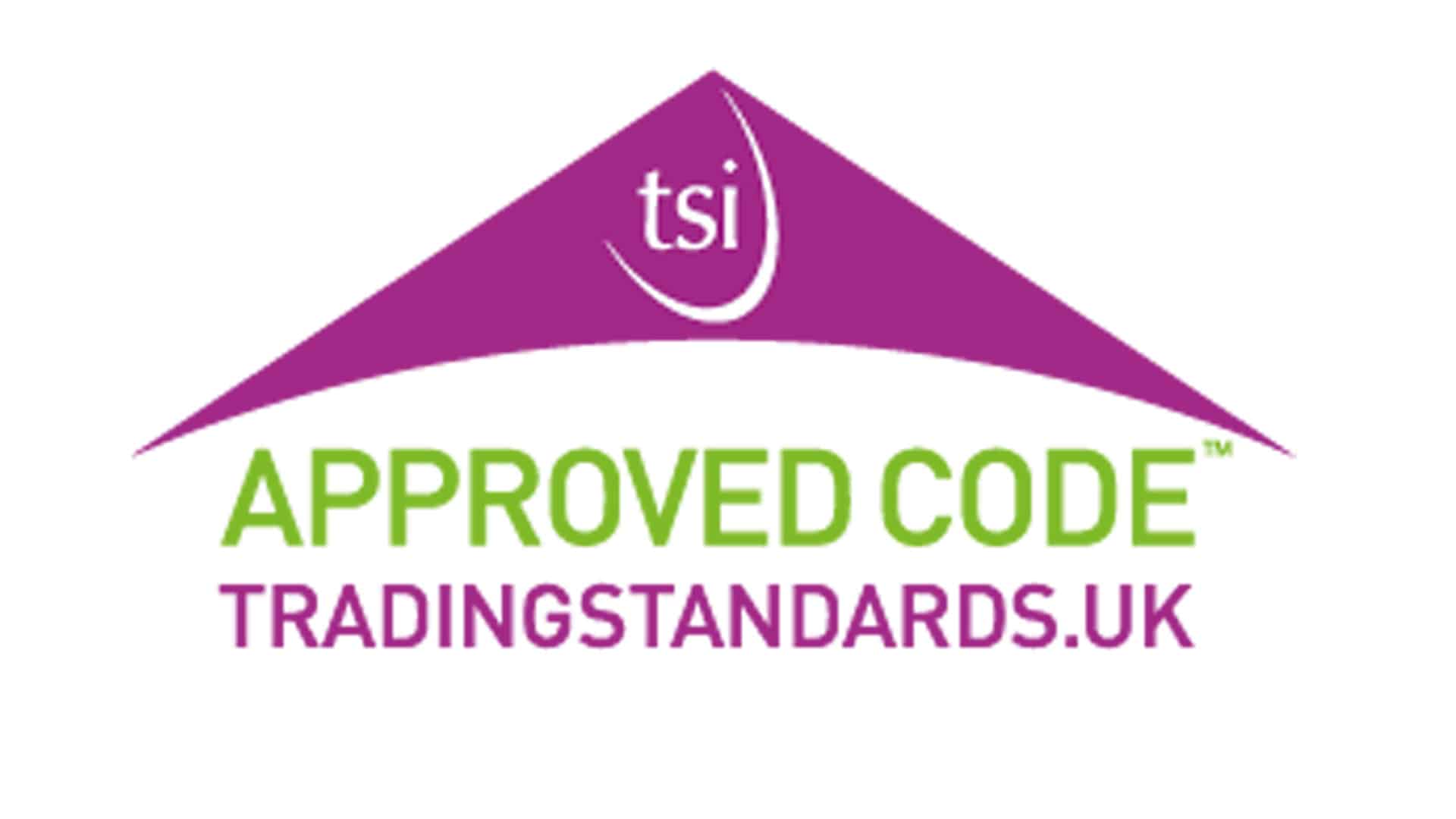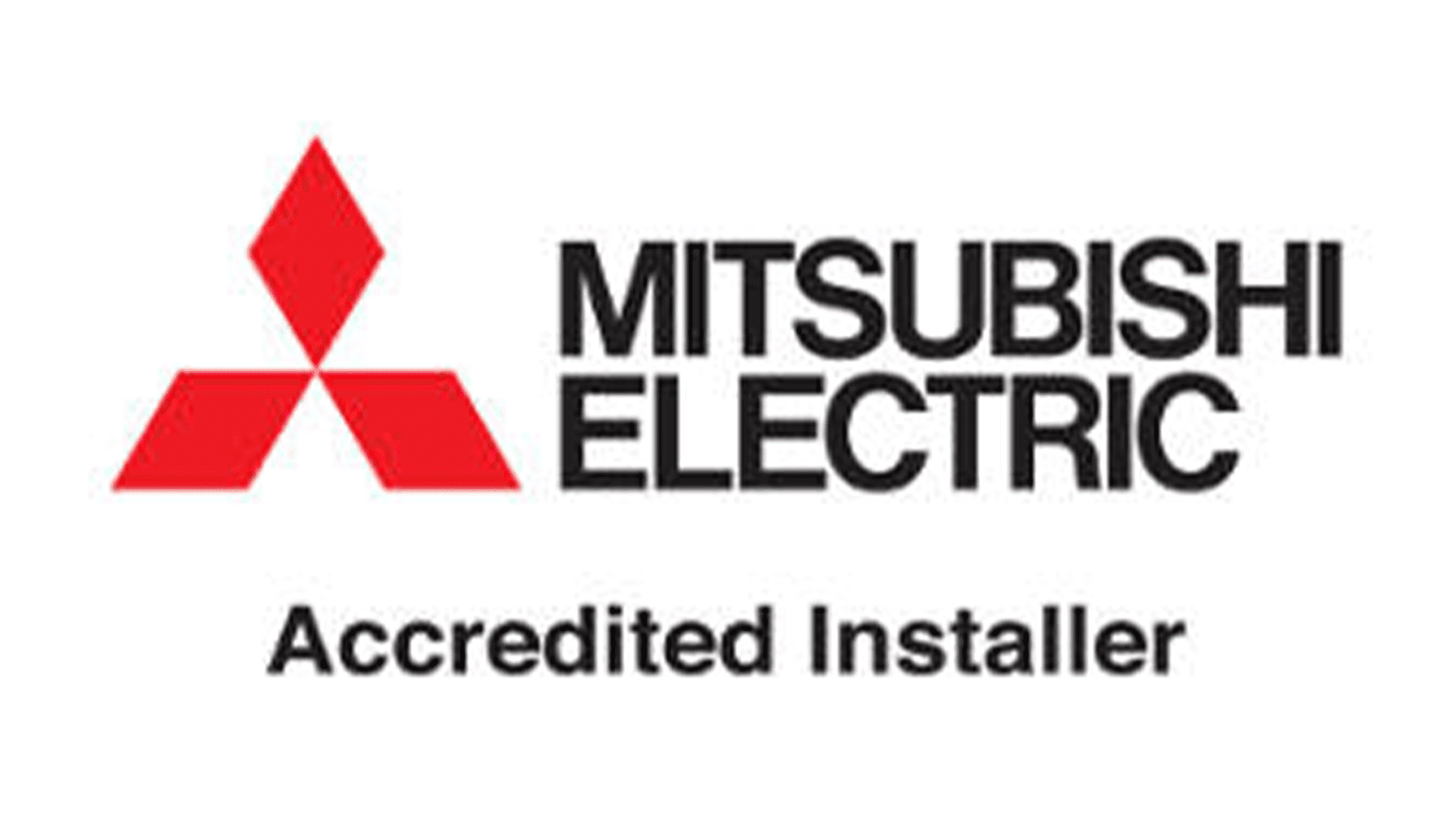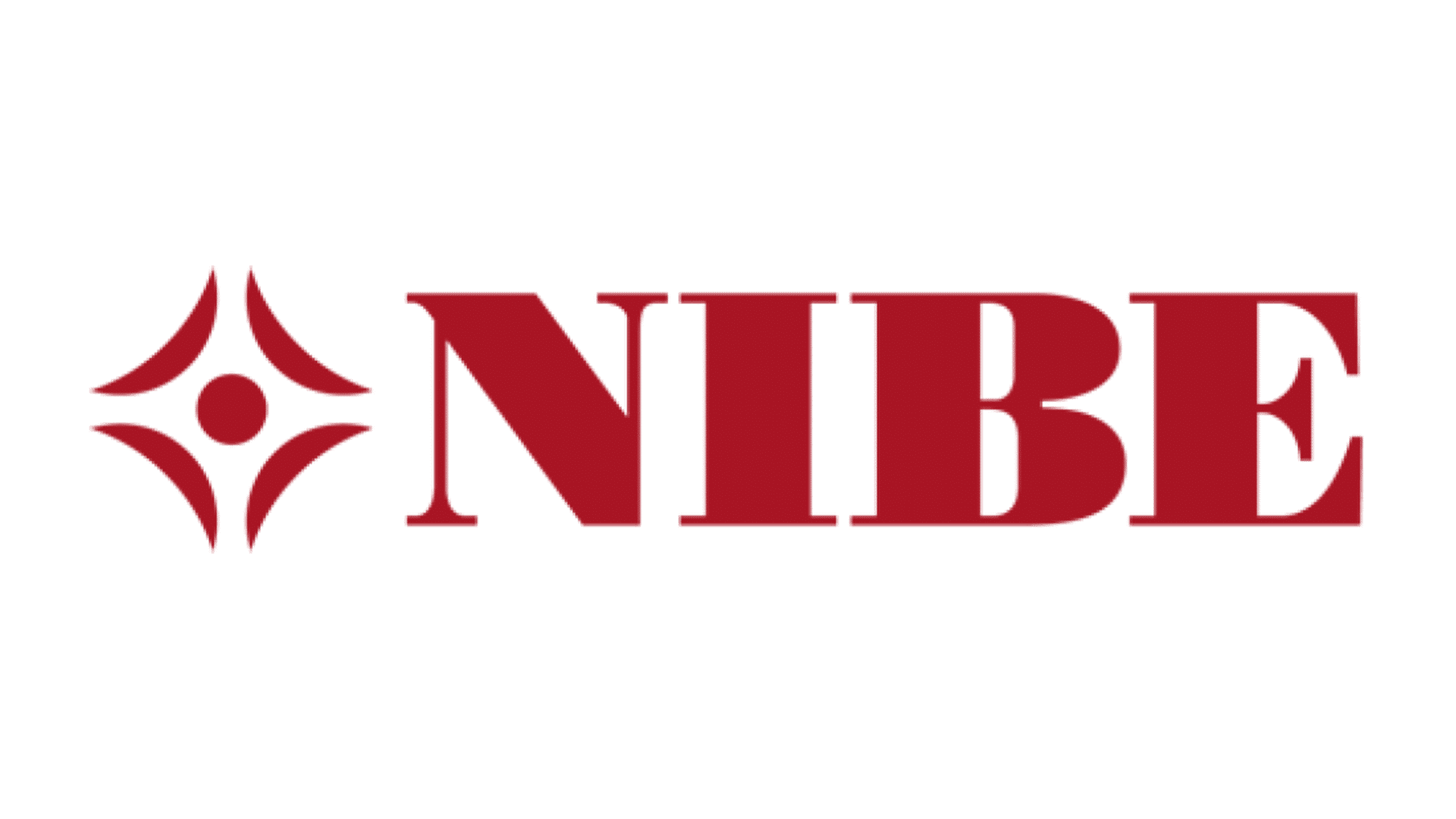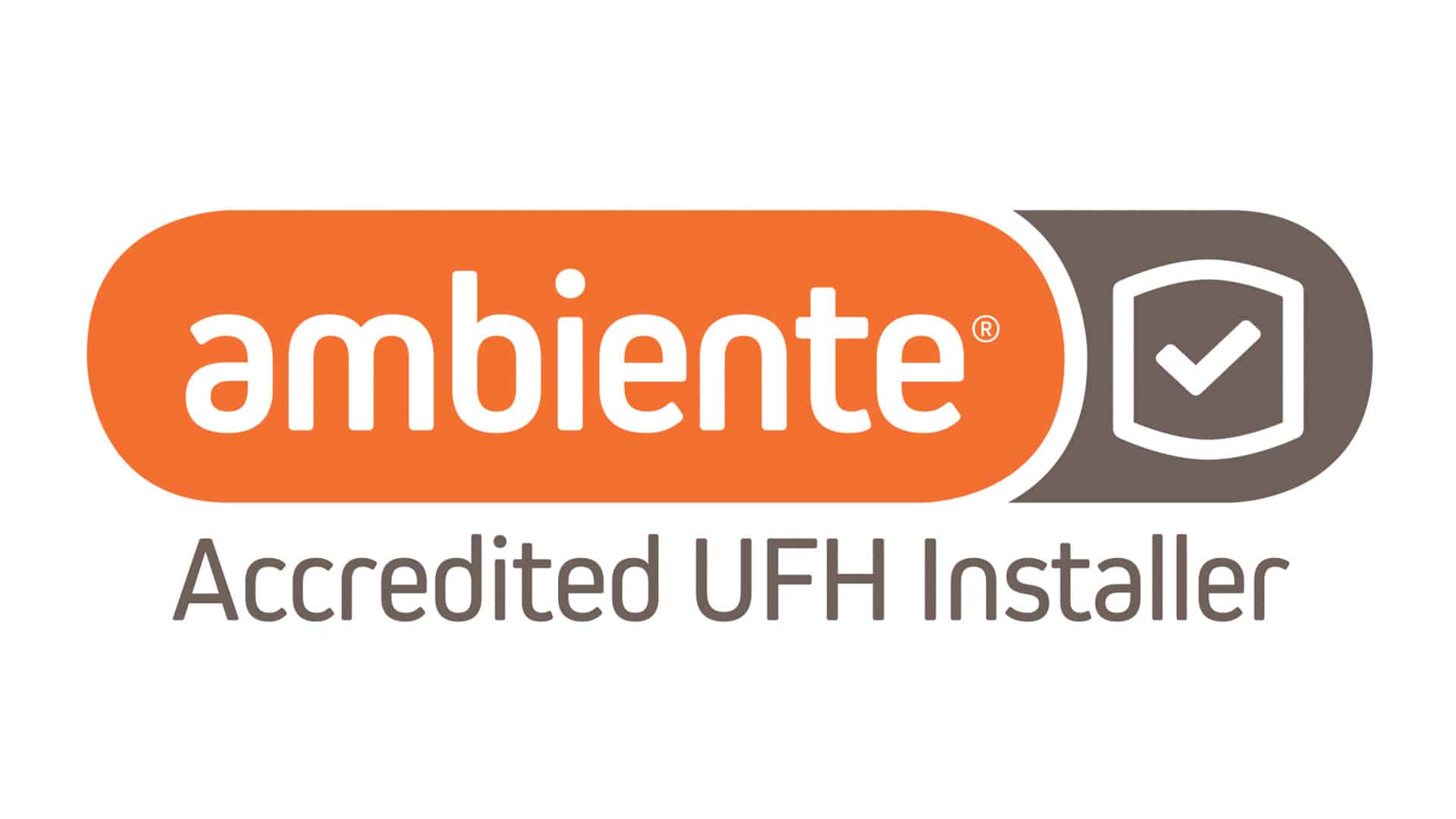 Why not find out what a new renewable heating system might cost to install in your home or business.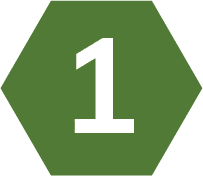 Property Survey
During consultation, our sales manager will provide advice and answer any questions that may be asked.
Once we establish the type of renewable heating solution the customer is interested in, a no obligation quotation is provided followed by free site visits.
Once we have then assessed and understood the exact requirements, we will provide a fully-documented proposal.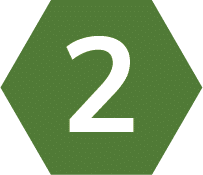 Product Installation
Once installation is underway, our project managers and installation teams work with the customer to ensure a smooth transition from their existing heating system to the new technology.
Our teams have considerable knowledge of both the technology and the system design as well as experience within the renewable heating industry and the commercial and domestic heating sector.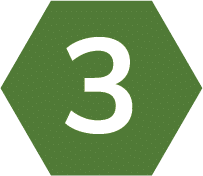 Product Maintenance
Once commissioned, our service team are on hand for any call-outs, all of which are free within the 12 months following commissioning.
We always recommend annual servicing to ensure that the system continues to run efficiently and to provide peace of mind that any problems are discovered and resolved quickly.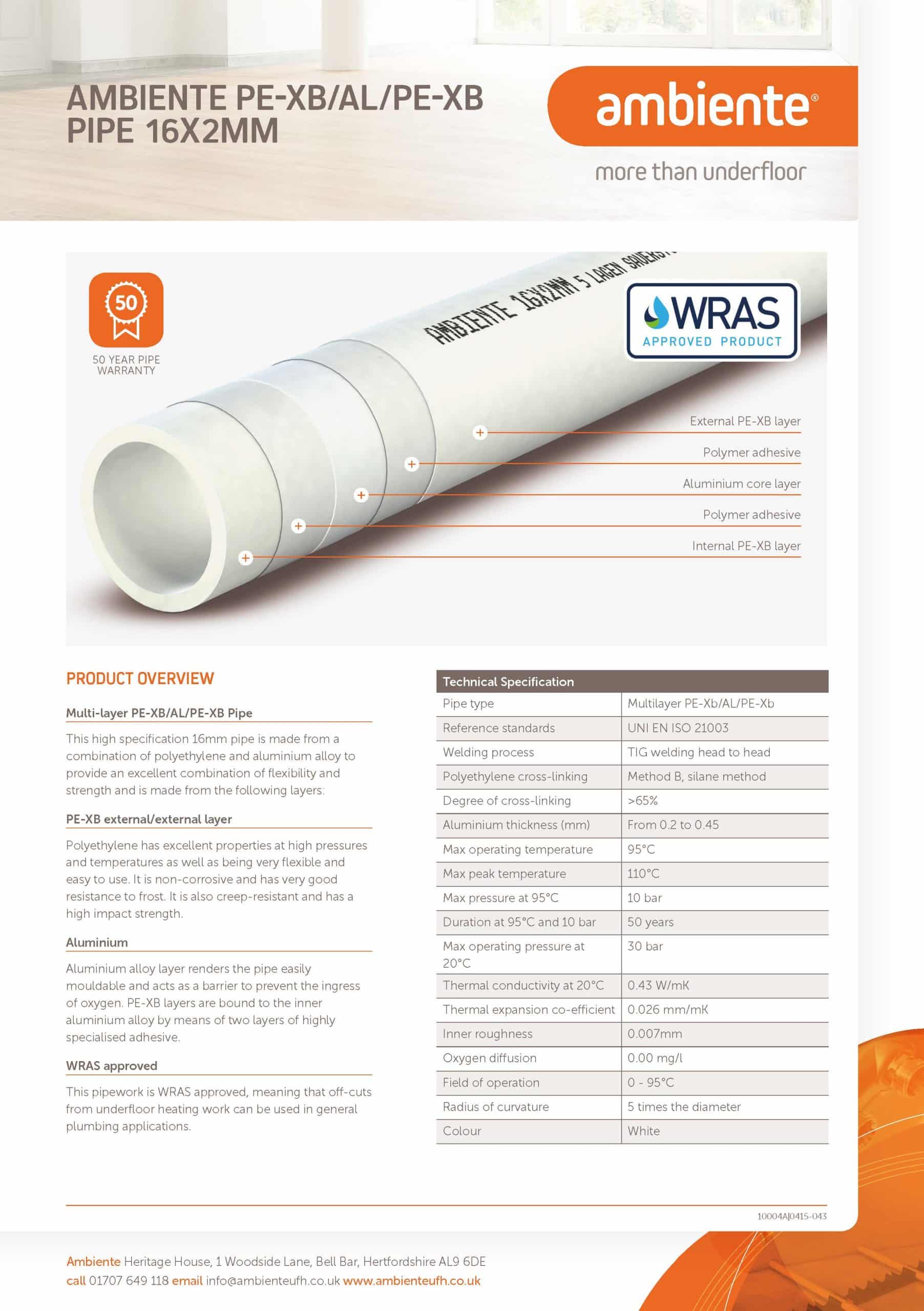 AMBIENTE 16mm PEX-AL-PEX Pipe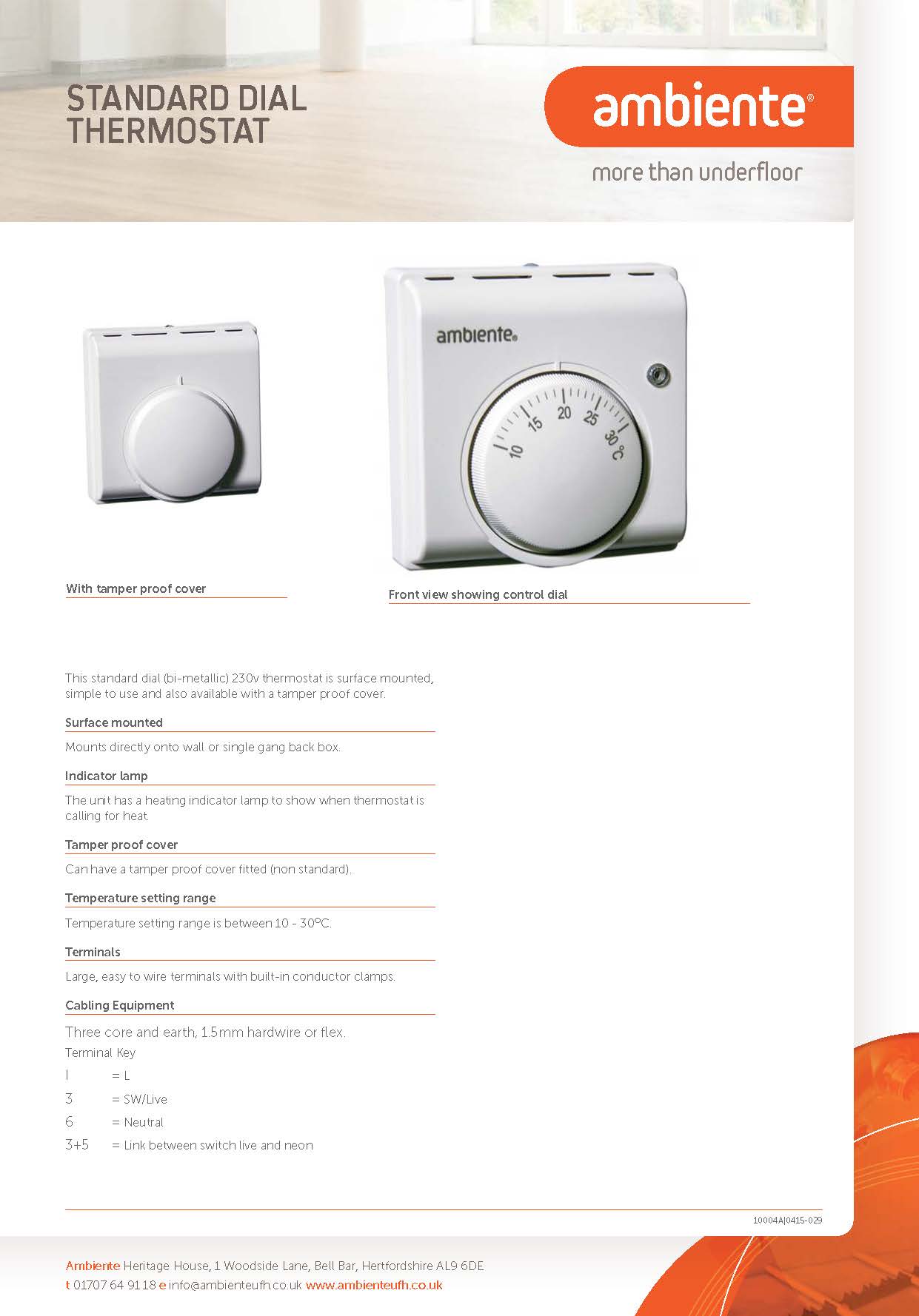 AMBIENTE 230v Standard Dial Thermostat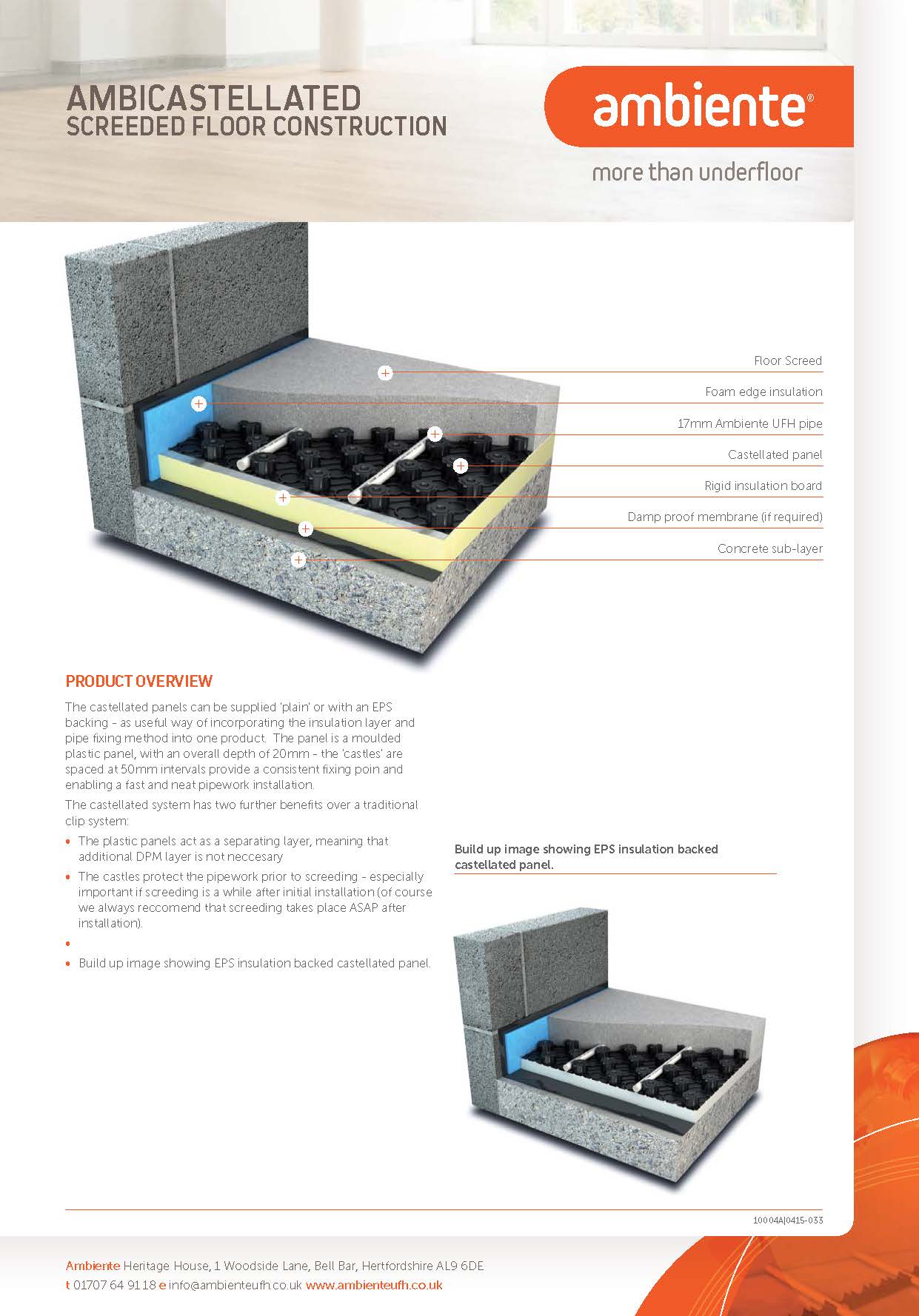 AMBIENTE AmbiCastellated System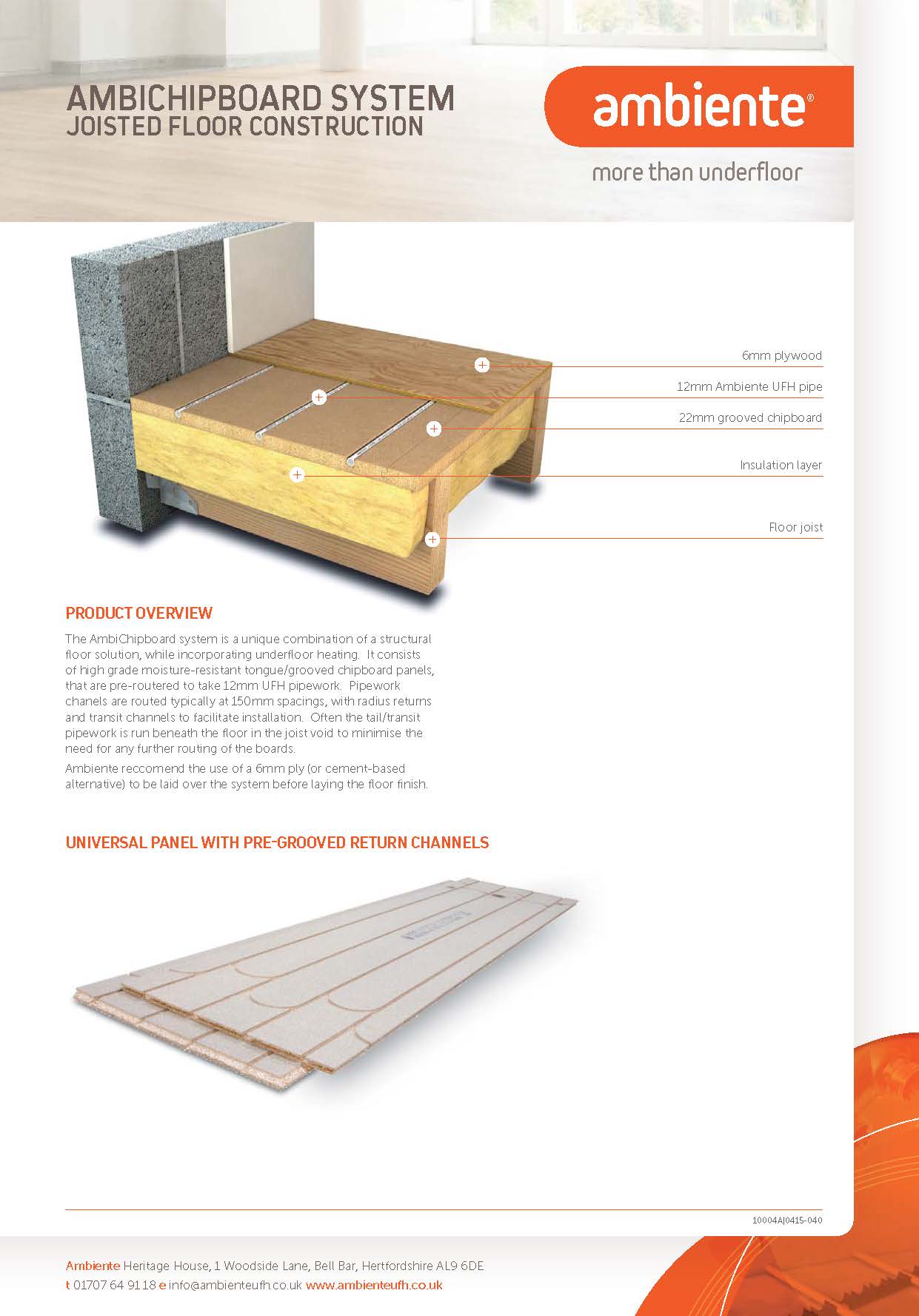 AMBIENTE AmbiChipboard System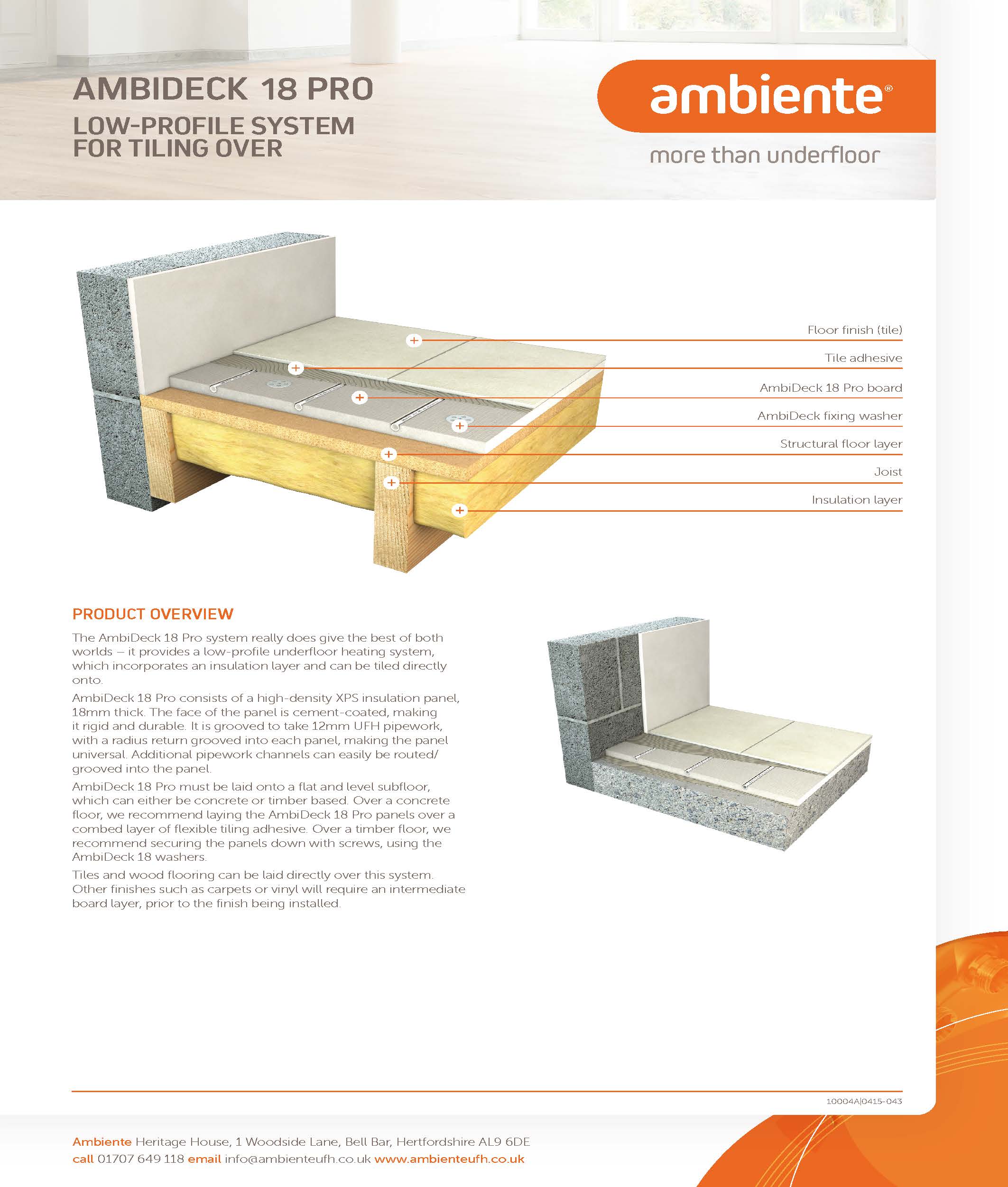 AMBIENTE AmbiDeck 18 Pro System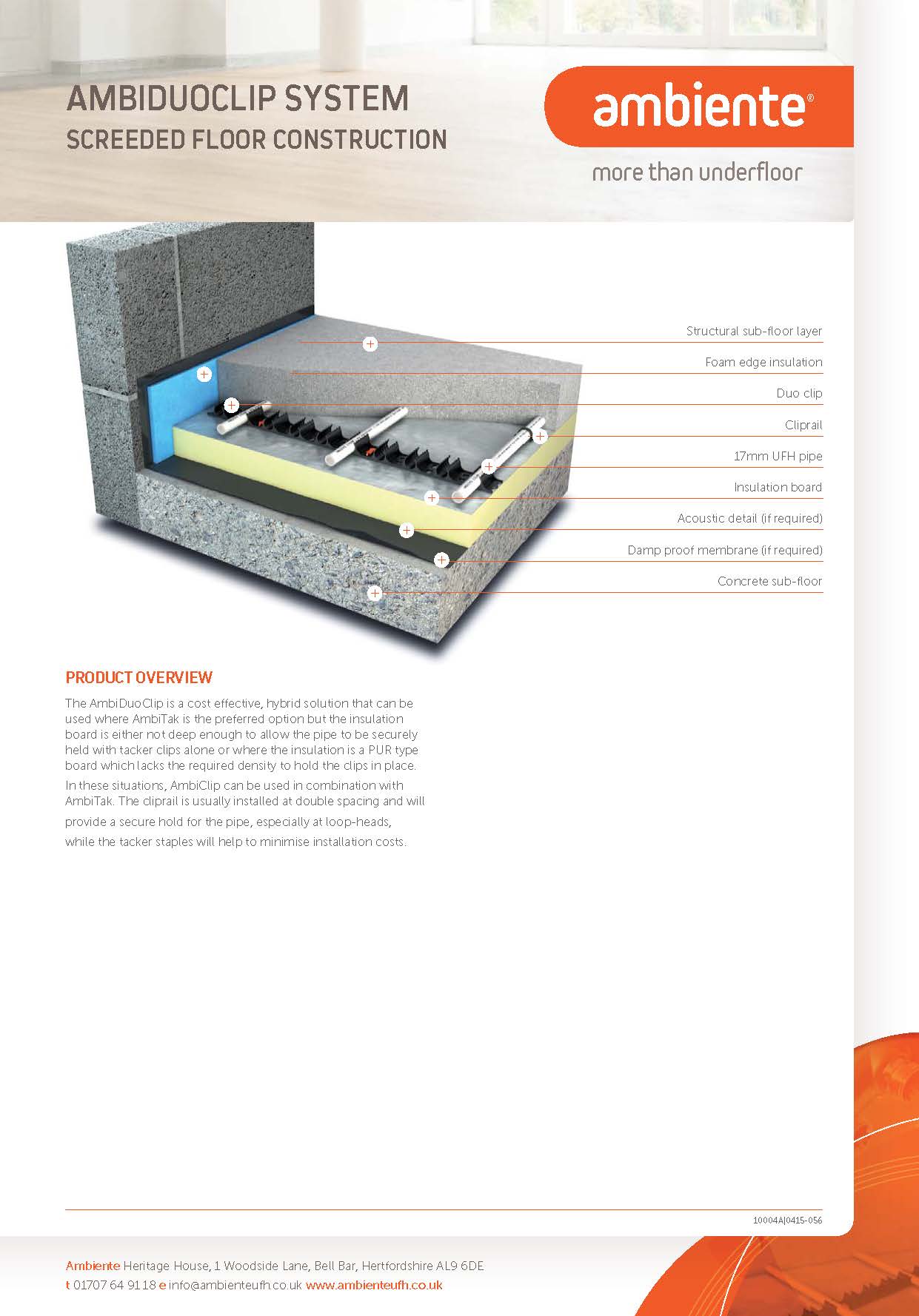 AMBIENTE AmbiDuoClip System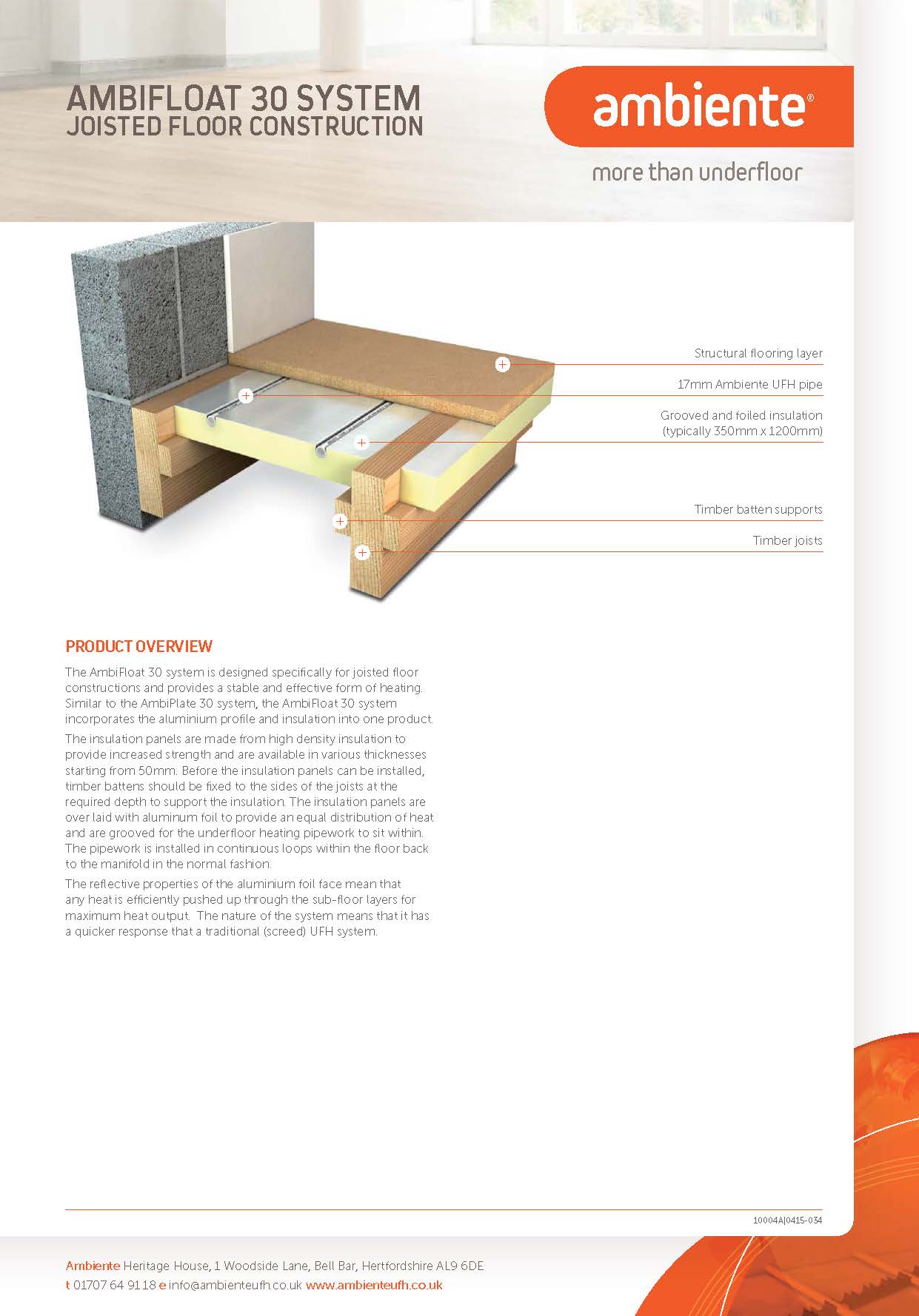 AMBIENTE AmbiFloat 30 System
AMBIENTE AmbiLowboard (EPS) System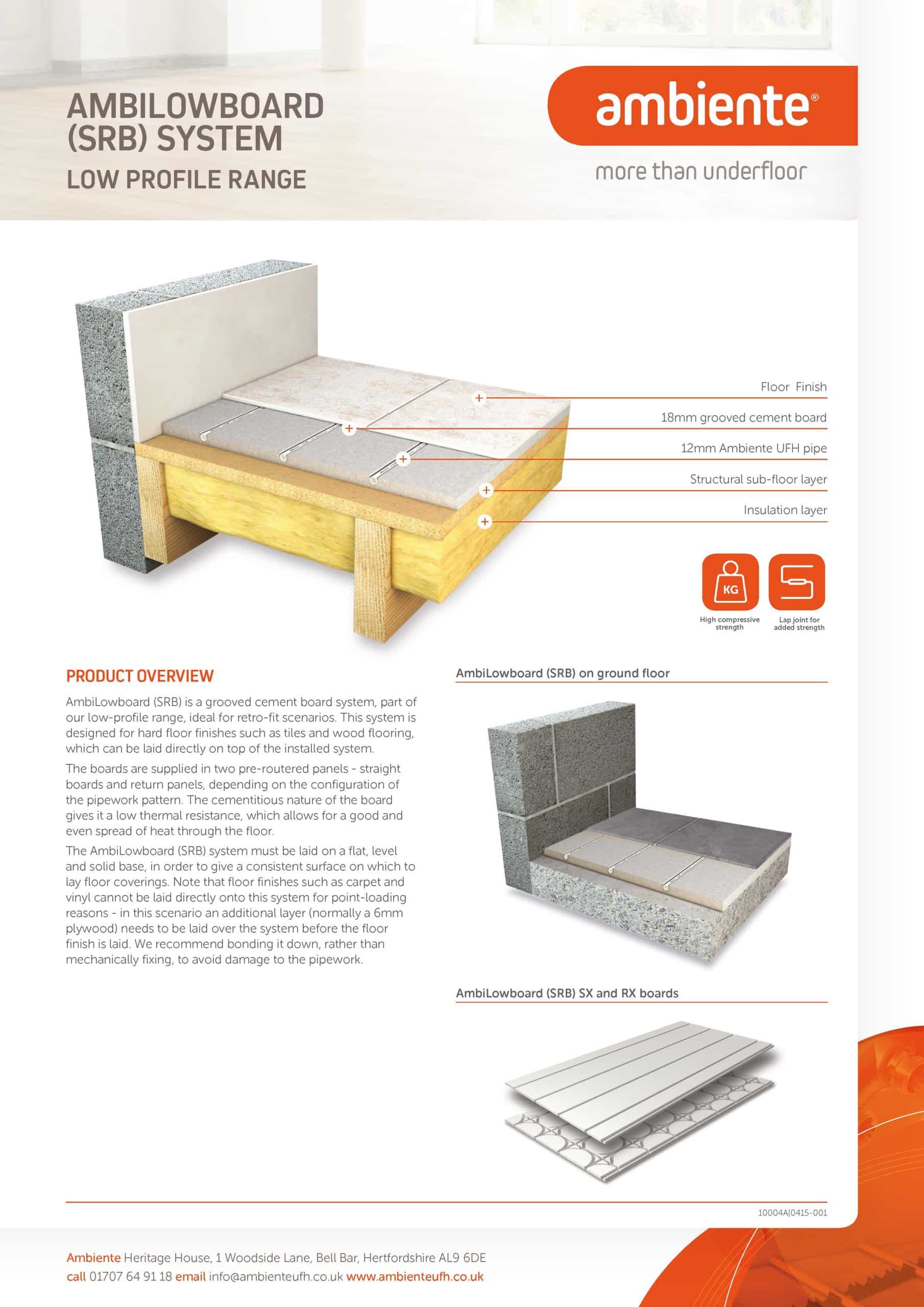 AMBIENTE AmbiLowboard (SRB) System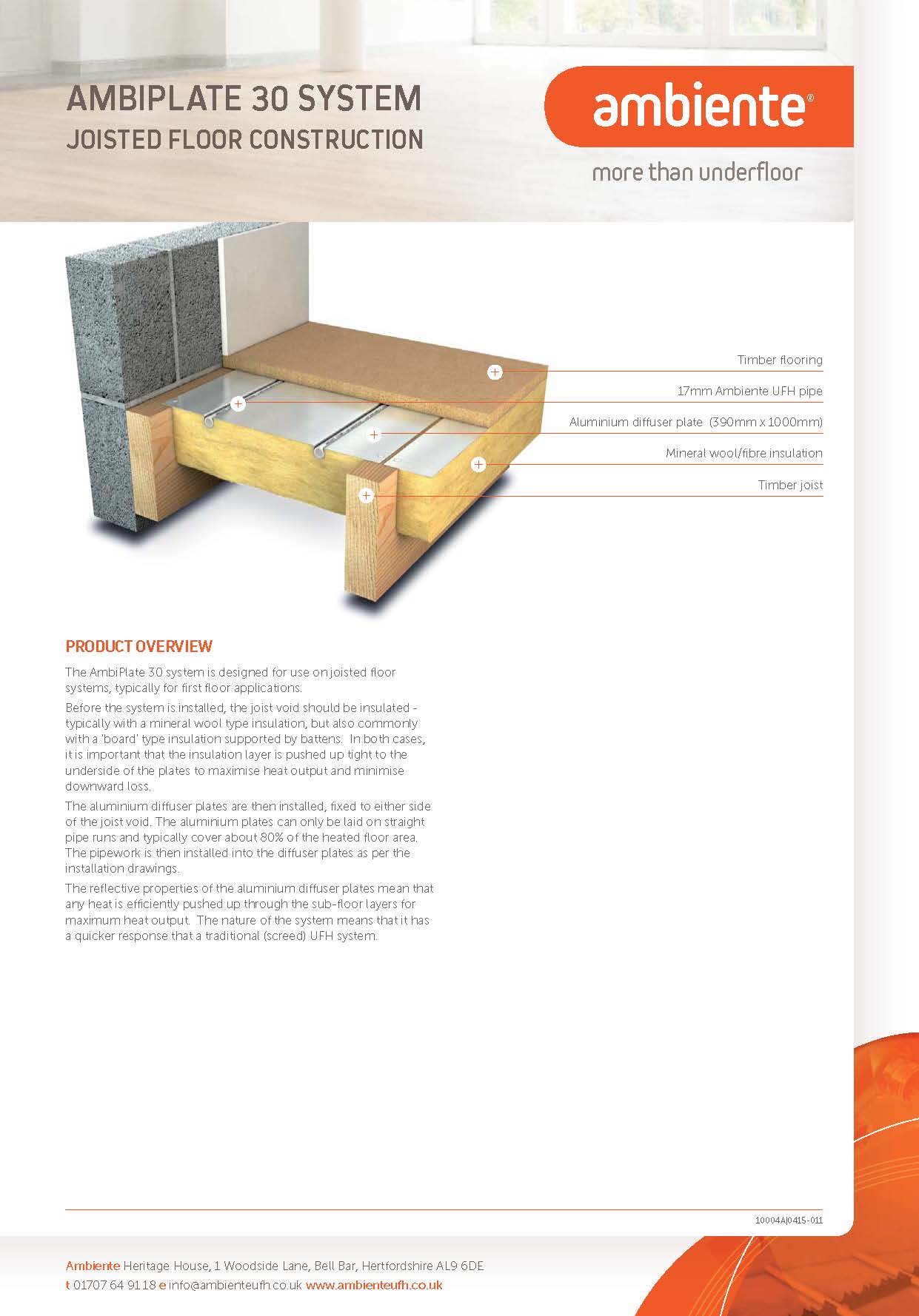 AMBIENTE AmbiPlate 30 System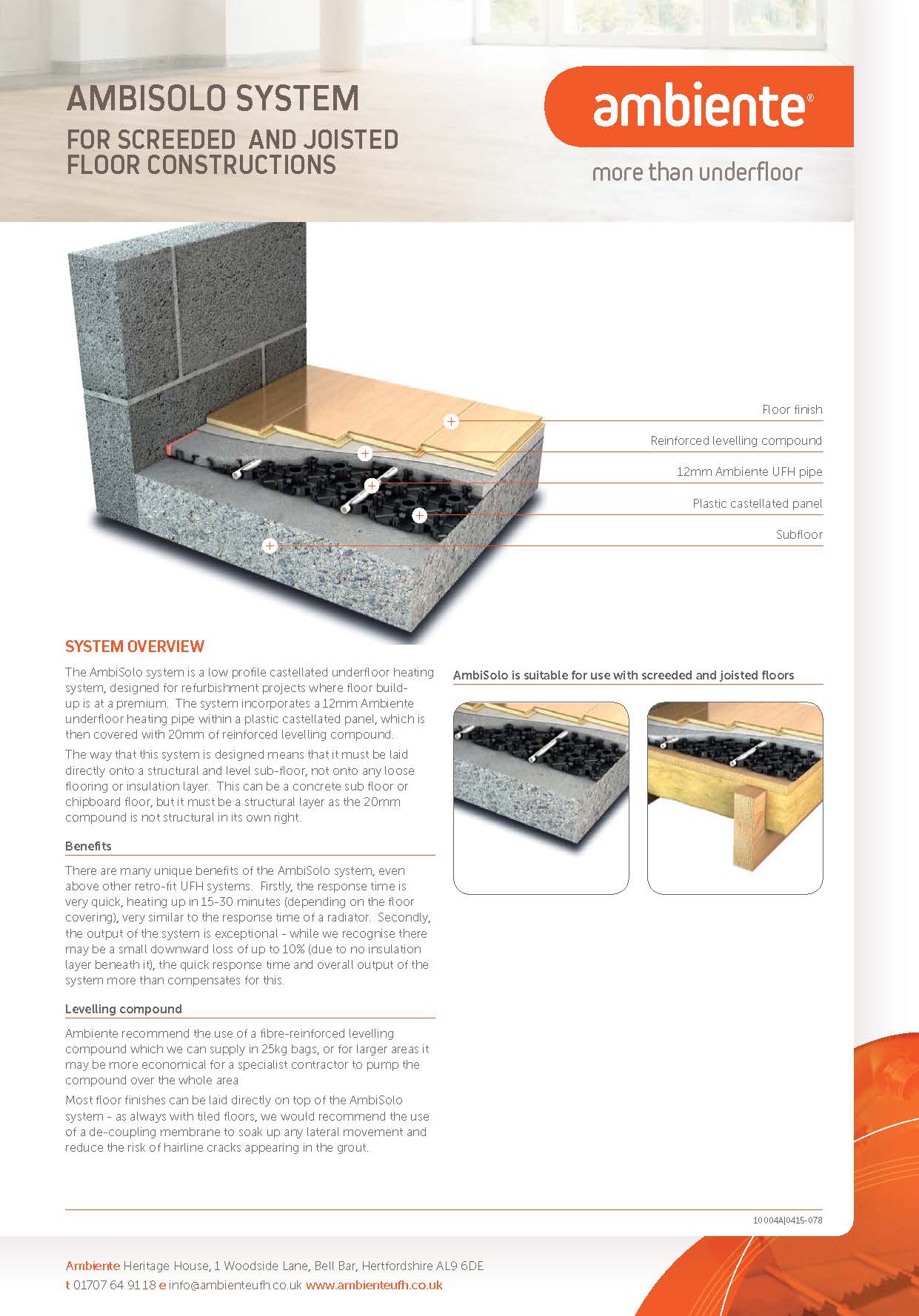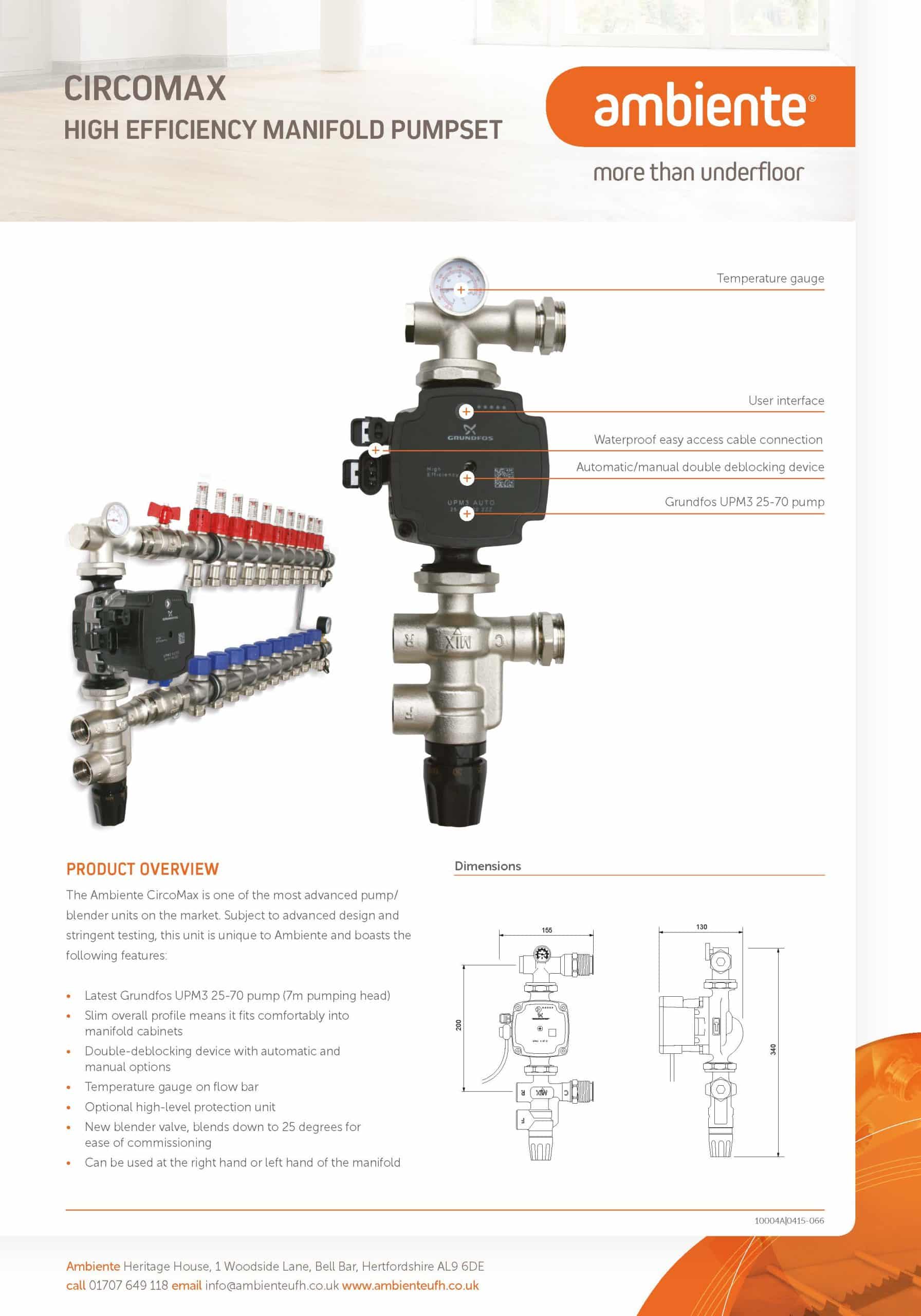 AMBIENTE CircoMax 2 Pumpset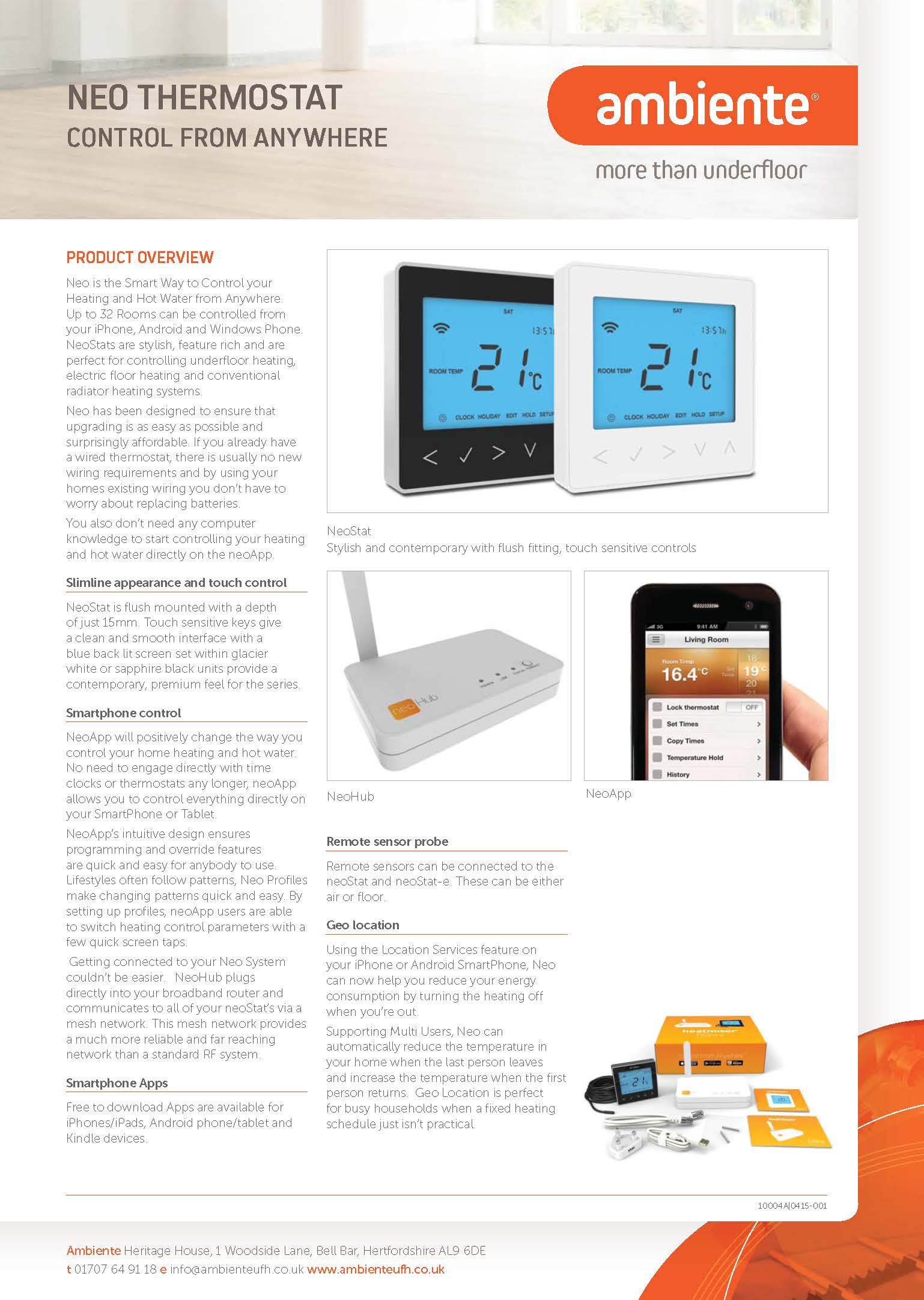 AMBIENTE Heatmiser Neo Thermostats (Smartphone Control)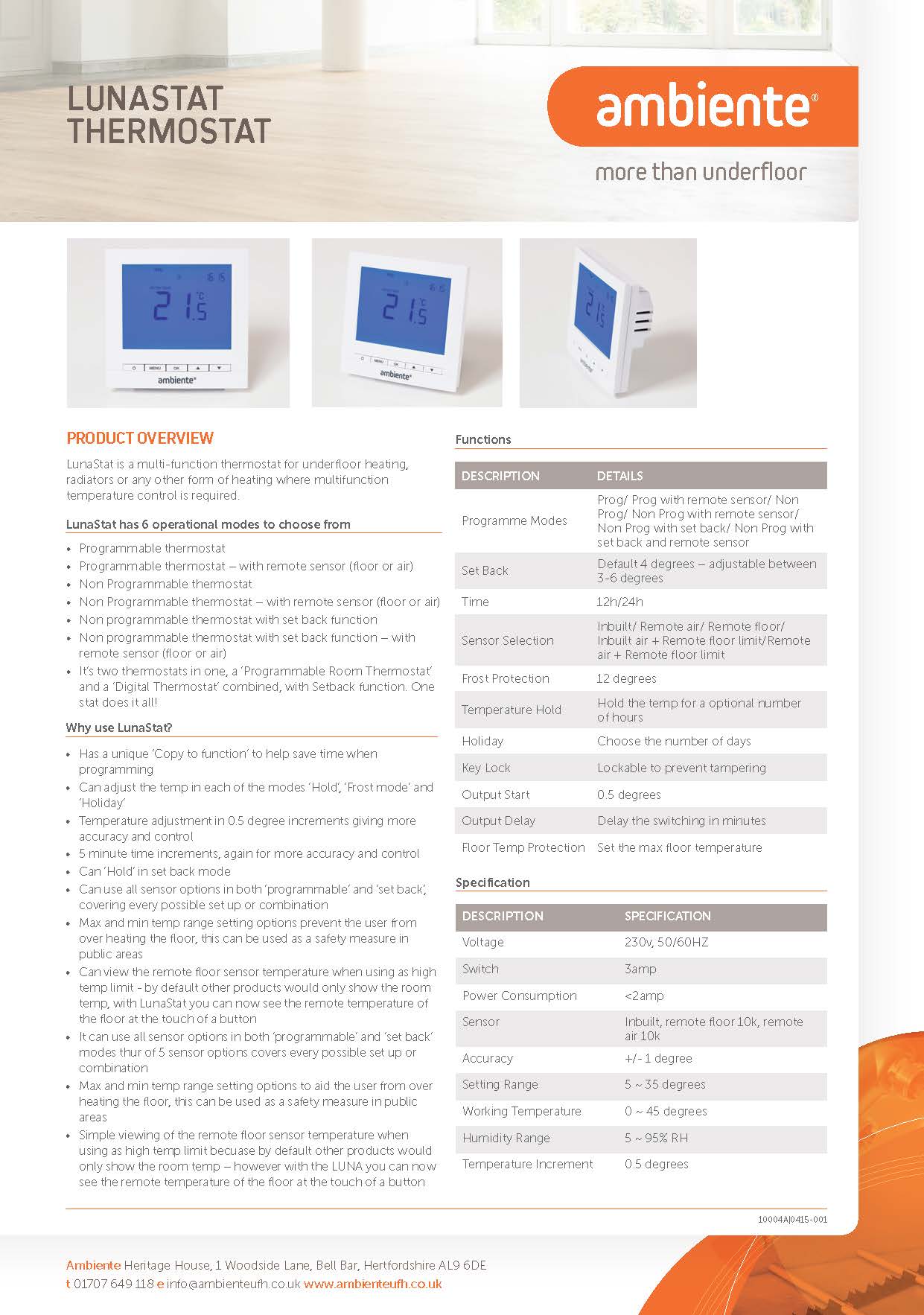 AMBIENTE LunaStat 7 Day Programmable Thermostat or Timer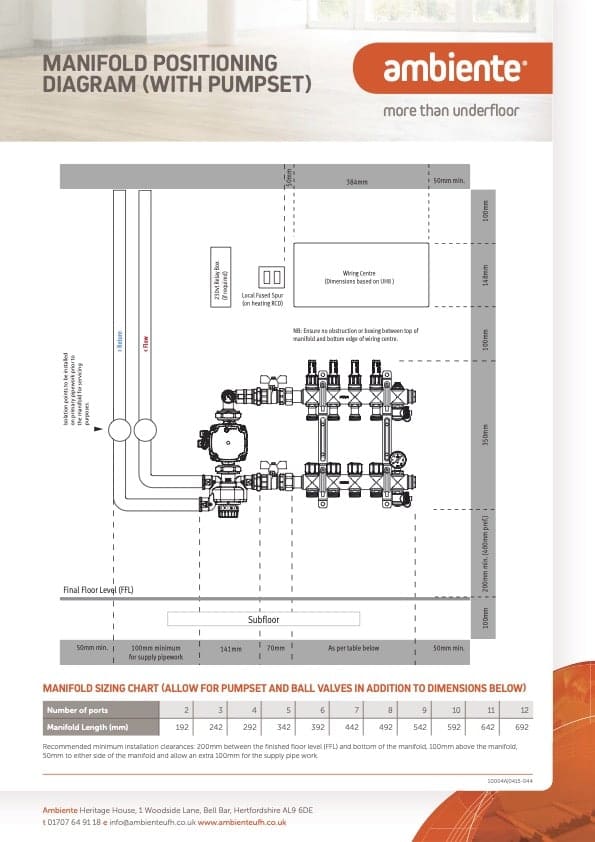 AMBIENTE Manifold Positioning Diagram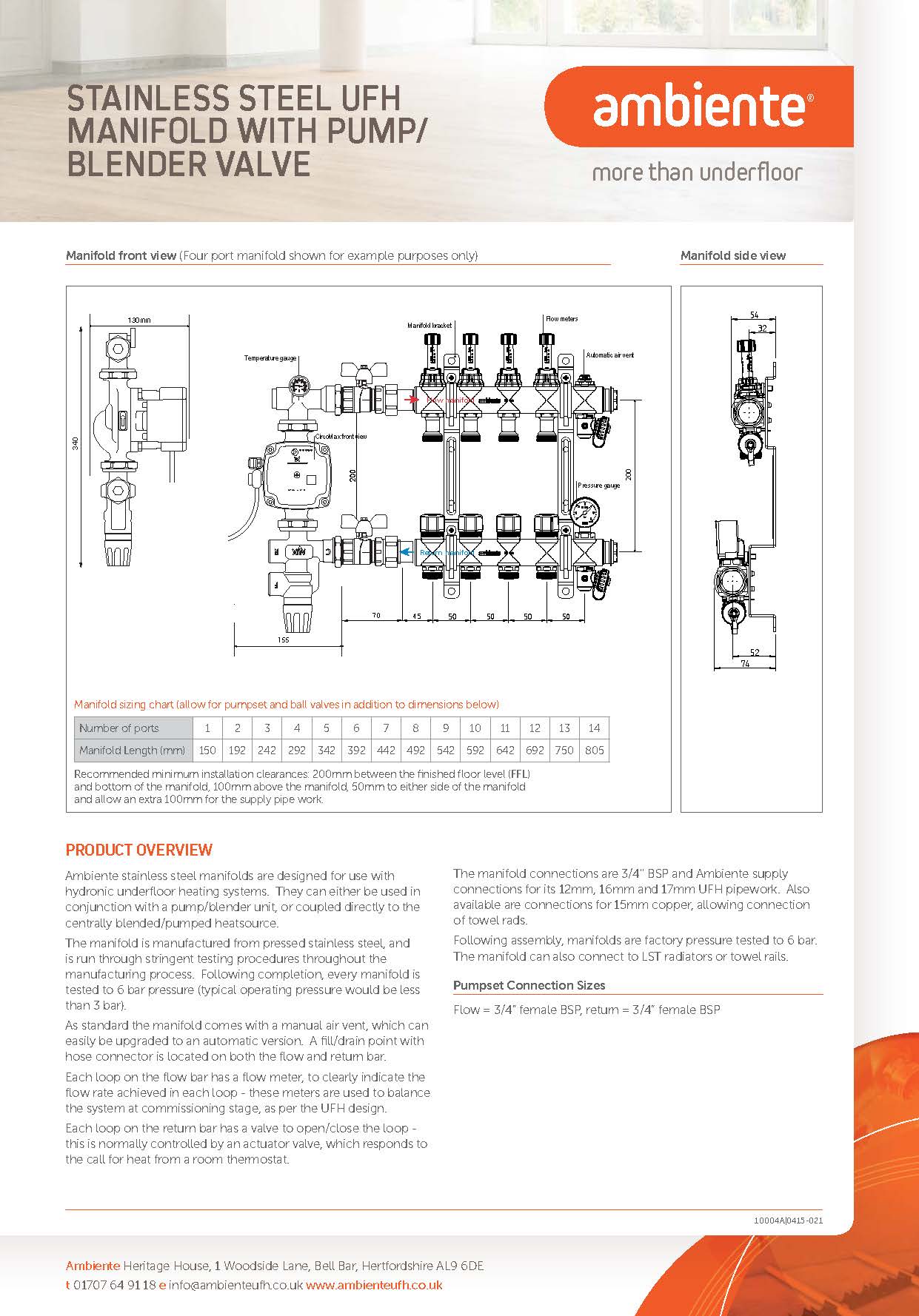 AMBIENTE Stainless Steel Manifold with Pumpset